Pizza Delivery Bag Care: How to Keep it Clean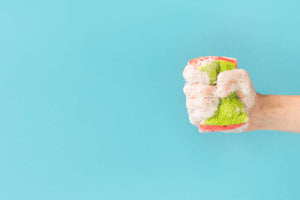 If you own or operate a busy pizza shop—or you're a delivery driver—the quality of a pizza delivery bag has a major impact on the quality of product you're serving to customers. Pizza delivery bags see plenty of everyday wear and tear: they're handled frequently, they're stuffed with very hot food, they contact various surfaces and so on. In short: they go through a lot and they deserve a little love and care!
Pizza delivery bags are an investment and like all investments, they need a little upkeep to retain their value and utility. Thankfully, keeping them well-maintained doesn't require much effort. Here are some tips and tricks for keeping pizza delivery bags clean and in excellent shape.
Why clean a pizza delivery bag?
Some pizza shop-owners wonder whether there's a point in cleaning the pizza delivery bags they use day in and day out to transport fresh pizzas to hungry customers. After all, it's just going to get dirty again the next time you use it, right?
Both the inside and outside of pizza boxes can get gross. Food particles, debris, grease, grime and more can build up all over the bag in short order. If the filth isn't dealt with, it'll not only deteriorate the bag's materials, but also its ability to keep food warm and secure.
If you don't want to compromise the quality of your product—and ensure every pizza pie arrives fresh, every time—you need to care for and maintain pizza delivery bags.
Tips for caring for a pizza delivery bag
When you send delicious pizza out for delivery, you want every step of the process to be a positive experience for customers. As you can imagine, a messy, stained pizza bag doesn't make a winning impression. Worse yet—a ripped or damaged pizza bag can result in damaged or lost product.
Preventing delivery failures or a sub-par delivery that leaves customers unsatisfied starts by ensuring the delivery bag is in good condition. Here are some best practices for caring and maintaining pizza delivery bags:
Wipe down the exterior daily. The outside of a pizza delivery bag is the part that gets the dirtiest and grimiest, so plan out a daily schedule for wiping down the exterior of bags. The best pizza delivery bags are made from easy-to-clean materials, which means you don't need to spend a ton of time scrubbing to get the exterior clean.
Wash the interior weekly. While the inside of pizza delivery bags shouldn't get too dirty—as long as the delivery person is careful—they still need a cleaning now and then. Plan out a weekly schedule for washing the interior with a gentle, non-chemical cleaner.
Soak and scrub bags monthly. While you don't need to deep clean pizza delivery bags every day, stick to a regular schedule for soaking and scrubbing bags every month. In some cases, you can even machine-wash pizza delivery bags to cut down on the time you spend washing them.
Don't use chemicals! You should never use chemicals to clean pizza delivery bags, because chemicals should never come in close contact with the food being served. Only use an EPA-registered disinfectant to clean the inside and outside of the bags.
Vinegar to treat odors. One of the best, all-natural ways to eliminate odors from pizza delivery bags—or anything else, for that matter—is by wiping them down with vinegar. Make a vinegar and water solution and spray it liberally on the inside and outside of the bag, then wipe the bag down to remove any lingering odors.
Make minor repairs as-needed. When you invest in premium-quality pizza delivery bags, you generally don't have to worry about making repairs to bags: they're well-designed and well-crafted with superior construction. From reinforced straps to double-zipper closures, premium pizza delivery bags are built to stand up to heavy wear and tear. If your current bags look the worse for wear and a minor repair won't do the trick, it might be time to upgrade.
Treat your pizza delivery bag like the investment it is
Something as simple and utilitarian as a pizza delivery bag can be a big investment, but if you want to make sure your pies get to their destination safely and at optimal freshness, it's an investment that's well worth it. Cleaning and maintaining bags ensures you make the most of your investment, allowing the bag to last longer and perform better to maximize its value. A little love and care go a long way, and your customers will notice in the caliber of the food you deliver to them!